Having signed 14 BRI-related MoUs with China, Nepal must work harder than ever to keep India genuinely neighbourly…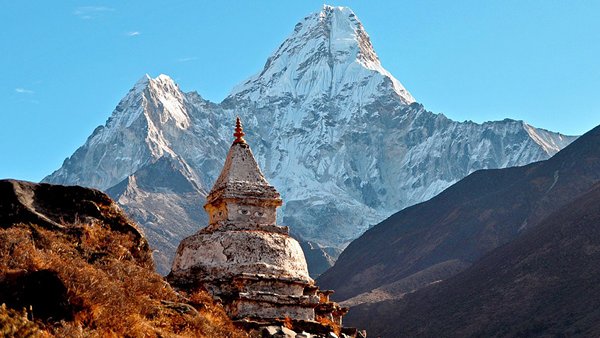 Last month's five-day visit to Beijing on the part of Khadga Prasad Sharma Oli, the recently-elected Prime Minister of Nepal, seems to have opened the Belt and Road Initiative (BRI) floodgates, with 14 related projects having now been given the go-ahead by the Himalayan kingdom, while several existing hydro-electric developments have been galvanised back into life. Backed by a series of Memorandums of Understanding (MoUs), the new projects are largely geared towards boosting cross-border connectivity between the two neighbouring nations.
In a statement released in the immediate aftermath of the visit, both countries agreed "to prioritise the implementation of the connectivity-related BRI MoU as it relates to ports, roads, rail and air links and overall communications activity within the Trans-Himalayan Multi-Dimensional Connectivity Network." In a telling aside, Chinese Premier Li Keqiang, who hosted the visit, said: "I now have every hope that a Free Trade Agreement can be concluded in the very near future."
Overall, though, the most significant development to emerge as a result of the visit was the green light given to extending China's Tibetan rail network from its current terminus, close to the Nepal border, to Kathmandu. This will connect the Nepalese capital to Lhasa and plug into the wider mainland rail resource. Although some aspects of the project have yet to be finalised, China has already agreed to fund an in-depth feasibility study of the proposed extension.
With this initial study set to be completed next month – which will then be followed by a more in-depth two-year review – it is now expected that this line will become operational in 2025. In total, the project will require the laying of some 540km of additional track.
At present, estimates as to the final cost of the project vary from US$2.5 billion to $8 billion, a figure that Nepal – given that its total annual GDP is just above $20 billion – would struggle to find on its own. At present, there seems to be a tacit assumption on the part of Nepal that China and India, its other giant neighbour, will somehow cover the costs of both this extensive infrastructure upgrade and several of the energy projects already underway. If the bill was left for Nepal alone to carry, it is believed this overhead would prove a crippling burden for the country for generations to come, with no real ROI likely until well into the 22nd century.
All of which highlights another problem for the mountain kingdom – while looking to ensure its own economic development stays on course, it has to maintain a tricky balancing act, neither overtly-favouring nor inadvertently alienating China or India, its two suitors who, somewhat awkwardly, remain more competitive than co-operative. To complicate matters still further, while India has long had a quasi-monopoly on Nepal's external and internal trade, government figures in Kathmandu have made no secret of their desire to be a little more promiscuous, a development that their New Delhi counterparts have already intimated disapproval of.
This, however, has not deterred China from openly wooing its 30-million-strong neighbour at a time when India appears to have tightened its own purse strings. In 2017, for instance, Beijing pledged $8.3 billion in support of Nepal's infrastructure and energy development projects, more than 26 times the $317 million forthcoming from India over the same period.
Despite the clear challenges that remain, the potential size of the rewards on offer may yet prevail. From China's point of view – given that one of the key BRI aims is to open new markets for its more underdeveloped western regions, including Tibet and Xinjiang – establishing an effective trade route into India via Nepal remains a clear priority.
In order to deliver on this, mainland officials have already mooted the idea of a tripartite China-Nepal-India trade corridor, a similar arrangement to the existing China-Pakistan-India initiative. To date, India has refused to play ball. This is despite the fact that, as Nepal borders Uttar Pradesh, one of India's key food production and manufacturing hubs, a direct route through to China would clearly be in its own interest. Given the clear win-win-win on offer to all three prospective participants, there is still a strong belief that agreement on tripartite trade connectivity may yet be reached.
Geoff de Freitas, Special Correspondent, Kathmandu