Budapest airport signs deal with leading mainland logistics business, with e-commerce tipped to be primary beneficiary.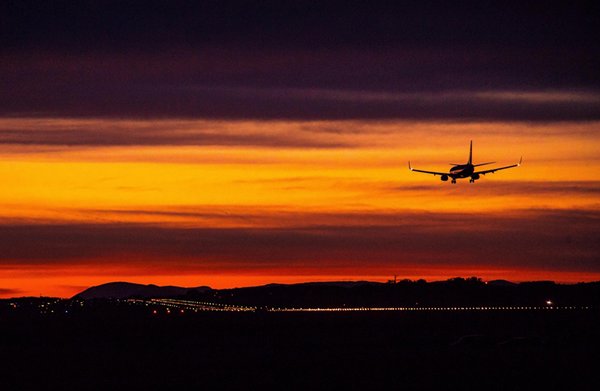 As the Belt and Road Initiative (BRI) continues to roll out across Central and Eastern Europe (CEE), Budapest is looking to become one of the programme's key air-cargo distribution points. In order to deliver on this, late last year, Liszt Ferenc International Airport – the Hungarian capital's primary air-passenger and freight terminal – struck a new deal with STO Express, one of the mainland's largest logistics companies, which is expected to see the volume of China-origin freight channelled via Budapest soar.
The deal was finalised during last November's China-CEE Summit in Budapest and has seen the Hungarian airport designated as STO's official air-cargo hub for the wider region. As a consequence, the level of air-cargo throughput at the Liszt Ferenc facility is expected to grow substantially over the coming months, with a rise in the level of cross-border e-commerce items expected to be one of the major contributory factors. In order to fully facilitate this dramatic and rapid upturn in volume, EKOL, an Istanbul-headquartered logistics-services provider, is also party to the co-operation agreement with STO.
Commenting on the significance of the deal, Rene Droese, Liszt Ferenc's Director of Property and Cargo Services, said: "Export-import between China and Hungary, as well as the wider CEE region, plays a hugely important role in our rapidly developing market. With this agreement now in place, I believe that Budapest and its airport will provide the best solution for STO's distribution requirements in the immediate region and across Europe."
Immediately prior to the formal agreement, STO began running its first service via the Hungarian airport, with a cargo-load of e-commerce deliveries touching down in Budapest on 3 November. With the arrangement between the airport operator – Budapest Airport Ltd – and STO now formalised, the logistics company will run regular scheduled cargo flights between Hungary and a number of mainland cities. The service is expected to be widely used by many of STO's existing partner businesses, most notably Alibaba, the Hangzhou-headquartered e-commerce giant.
The deal with STO caps an already successful year for Liszt Ferenc, which saw its cargo throughput for January-October 2017 increase by 14.5% compared with the same period in 2016, taking its total cargo volume for the first 10 months of last year to 103,700 tonnes. Overall, the airport is said to have enjoyed 36% growth in cargo traffic since December 2015, a considerable achievement given the high levels of competition and the parlous state of its neighbouring economies.
At present, the airport is midway through its own extensive upgrade and expansion plan. Last year it completed a major refurbishment of its primary terminal, while also opening phase one of its dedicated business zone.
Meanwhile, work is still on-going on the construction of Cargo City, the airport's new and expanded cargo-handling facility. Scheduled for completion in 2019, it will have an annual handling capacity of 150,000 tonnes and provide a range of centralised cargo services, including facilities for handling companies and forwarders, customs processing points and certified storage for special cargoes, as well as a temperature-controlled zone.
In terms of the BRI, China's ambitious infrastructure development and trade facilitation programme, the CEE region is seen as of particular significance. As well as prioritising trade with a number of the rapidly emerging CEE economies – most notably Poland, the Czech Republic, Slovakia and Hungary – the region is also seen as a vital conduit between China and the mega-markets of Western Europe.
Beata Balazs, Budapest Consultant