Mainland and Hong Kong contractors drafted in to steer struggling coal-fired power station developments.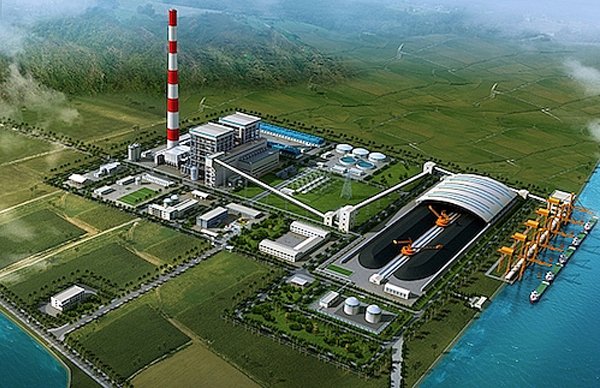 Two of Vietnam's major coal-fired thermal power station projects have been turned over to mainland / Hong Kong developers following fears that local contractors lacked the funds and know-how required to see the initiatives through. With much of the country's power-renewal programme reliant on financial backing funnelled via the Belt and Road Initiative (BRI), relinquishing control of such projects to the primary backers has been widely seen as making sound logistical and operational sense.
The first project to be handed over, in June this year, was the Quynh Lap 1 Power Plant, which was originally being developed by the Vietnam National Coal and Mineral Industries Holding Corporation (Vinacomin), a state-owned mining conglomerate. Responsibility will now fall to Geleximco-HUI, a joint venture between Geleximco, a Hanoi-based investment house, and Hong Kong United Investors (HUI). According to a statement issued by the Vietnamese government, the move follows growing concerns that Vinacomin's position was becoming increasingly untenable, given that the company had debts in excess of VND78 trillion (US$3.4 billion) and a debt-to-equity ratio of 2.5.
The following month, the transfer of the investment rights relating to the Long Phu III Thermal Power Plant was also mooted. Prior to that, the project had been handled by PetroVietnam, the Hanoi-headquartered state-owned oil and gas giant.
While a final decision has yet to be made, a shortlist of two proposed new operators has been agreed upon, both of which are largely China-backed. This sees, in one corner, a consortium of five mainland firms (including Zhejiang Energy International, a Hong Kong-headquartered utility business) and WIN Energy, a Hanoi-headquartered privately-owned power business, squaring up against the China Southern Power Grid Company (CSG), a Guangzhou-based state-owned energy supplier, in the other.
In CSG's favour, it is no stranger to the Vietnamese market. It is already the lead contractor on the $1.75 billion Vinh Tan 1 Thermal Power Project, China's biggest single investment in the country. Due to come online before the end of the year, the project will supply Vietnam's national grid with 7.2 billion KWh on an annual basis once its construction and testing period has been completed. The company already supplies Vietnam with about 33.4 billion kWh of electricity through a number of other, previously delivered projects.
The moves to reallocate responsibility for these projects come at a time when the Vietnamese government has been under increasing pressure from the country's environmental lobby to scale back on its plans for thermal-coal powered plants. Despite the obvious depth of local feeling, ministers have maintained that there is little option but to continue to pursue the current programme.
Defending the government's position, Hoang Quoc Vuong, the Deputy Minister of Industry and Trade, said: "Due to the high costs of renewable energy and the annual 10-15% rise in domestic demand for power that we are continuing to see, we have no choice but to boost the development of the coal-fired power sector.
"While we dearly want to develop renewable energies, that remains a very real challenge. This is largely down to a combination of technical difficulties and a lack of stability with regard to the country's wind and solar power generation facilities."
Of the country's coal-fired projects, China is now by far the largest financier. According to a report by the Green Innovation and Development Centre (GreenID), a Hanoi-based champion of renewable energy, as of the end of 2017, of the country's 27 coal-fired thermopower plants, 14 had been built by Chinese contractors. At the same time, some $8 billion (or 50%) of the total foreign capital flowing into Vietnam's coal-fired thermal power sector was derived from mainland China.
It is also proving harder to find non-mainland based funding for coal-fired electricity-generating projects. Indeed, the London headquartered Standard Chartered Bank is the latest of a growing number of Asia-Pacific-active banks to put a block on coal-related power projects. To date, Singapore's three leading banking groups – DBS, the Oversea-Chinese Banking Corporation and the United Overseas Bank – as well as Japan's Sumitomo Mitsui Banking Corporation, Mitsubishi UFJ Financial Group and Mizuho Financial Group, have all adopted a policy of vetoing such investments.
Marilyn Balcita, Special Correspondent, Hanoi