GDP (US$ Billion)
109.32 (2017)
World Ranking 62/192
GDP Per Capita (US$)
2,583 (2017)
World Ranking 133/192
Economic Structure
(in terms of GDP composition, 2017)
Services
(50.30%)
Industry
(24.00%)
Agriculture
(10.00%)
External Trade (% of GDP)
104.8 (2016)
Currency (Period Average)
Ukrainian Hryvnia
26.60 per US$ (2017)
Political System
Unitary multiparty republic
Overview
The government has committed to an ambitious and wide-ranging reform agenda that has resulted in significant fiscal consolidation, a move to a flexible exchange rate, reformed energy tariffs, more transparent public procurement, simplification of business regulations, stabilising and restructuring the banking sector, a package of health reforms, and the establishment of anti-corruption agencies. These reforms will need to be advanced further for Ukraine to achieve a sustainable recovery, a process that the World Bank's 2017-2021 Country Partnership Framework has been established to support. Ukraine needs stronger institutions to bolster the business environment and investment climate; without lowering various barriers to entry and making business-friendly changes, the country will continue to lag its international competitors. Institutional weakness also means that Ukraine is recognised as having one of the world's largest shadow economies, and formalising just a portion of that would benefit recorded economic growth. Despite the ongoing security crisis, Ukraine's proximity to both the European Union (EU) and countries such as Russia and Kazakhstan, its large consumer base and the physical size of the country are key factors that boost its long-term investment attractiveness. Ukraine's agricultural sector, once considered to be the breadbasket of Europe, also has significant potential. The country's main asset is its extensive human capital: a well-educated workforce provides a competitive advantage. Poverty remains above pre-crisis levels, but declined slightly in 2017 owing to the modest economic recovery and wage growth.
Sources: World Bank, Fitch Solutions
Major Economic/Political Events and Upcoming Elections
March 2016
Ukraine joined the WTO Agreement on Government Procurement, giving Ukrainian companies the right to participate in public procurement in 45 countries, including EU countries, Canada, Hong Kong, Japan, South Korea, Singapore, Taiwan and the United States. The agreement also required Ukraine to follow WTO rules for public procurement.
June 2017
The 2017-2021 Country Partnership Framework between the World Bank and Ukraine began, with a focus on creating the conditions for fiscal and financial stability that would enable Ukraine to achieve a lasting economic recovery that benefits the entire population.
July 2017
Ukraine's association agreement with the EU was ratified by all signatories and came into force on September 1, 2017.
July 2018
The Ukraine State Fiscal Service published a guidance letter noting that Ukraine's tax treaty with mainland China applies to all the territory of mainland China where mainland Chinese legislation on taxation applies. As such, the treaty does not apply to territories with a separate tax system, including Hong Kong. Based on this, a Hong Kong resident will be taxed in accordance with the Ukraine Tax Code on income sourced from Ukraine, regardless of whether or not residence certification is provided, because the tax treaty does not apply.
November 2018
The European Court of Human Rights has ruled that Ukraine needs to pay compensation to those whose rights have been violated by the country's moratorium on the sale of farmland.
Germany and Ukraine signed a social security agreement.
March and October 2019
Presidential and parliamentary elections are scheduled.
Sources: BBC country profile – Timeline, Fitch Solutions
Major Economic Indicators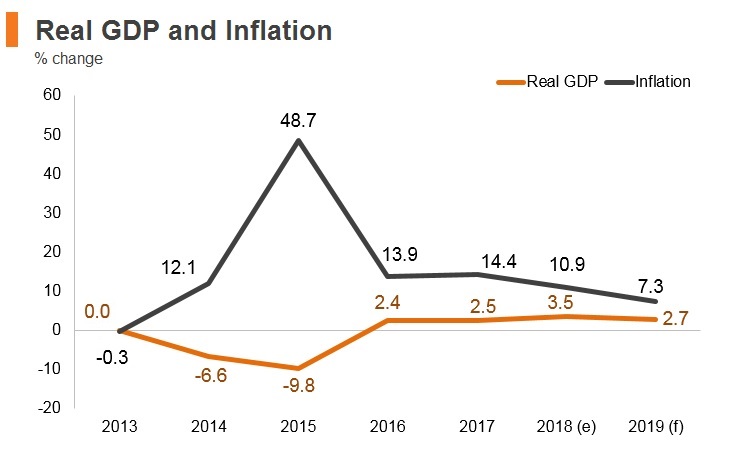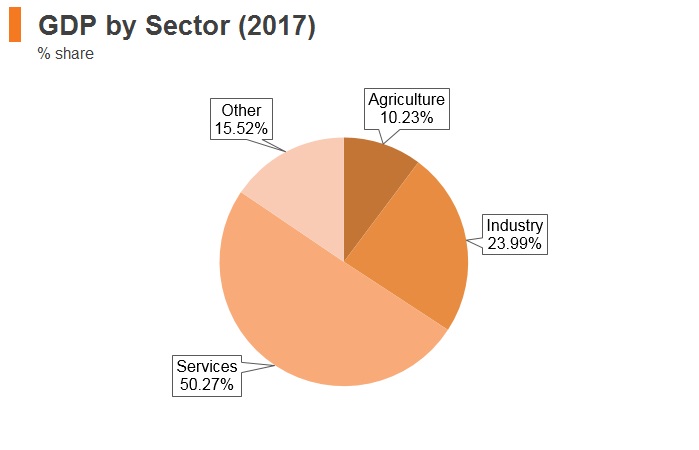 e = estimate, f = forecast

Sources: IMF, World Bank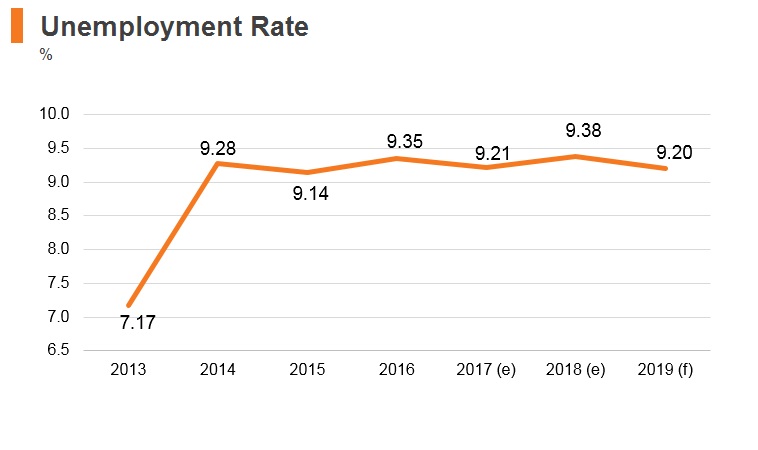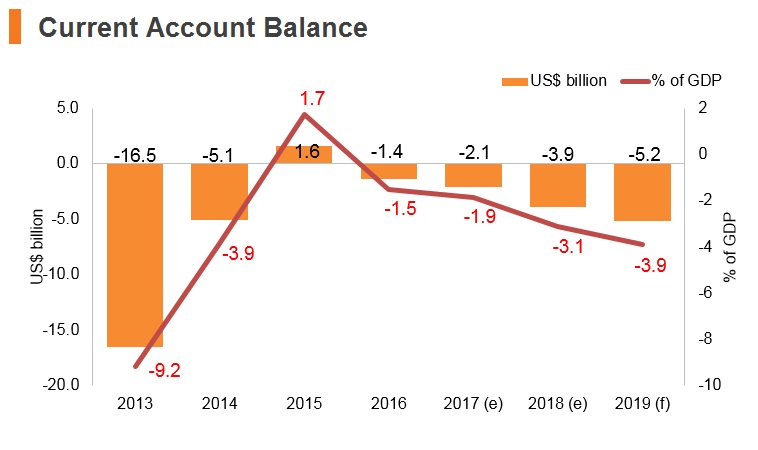 e = estimate, f = forecast

Source: IMF

Date last reviewed: March 12, 2019