HKTDC Research | 12 Jan 2017
Guangdong Enterprises Tapping Belt and Road Opportunities: Kennede Electronics Steps Up Exports
Kennede Electronics Co Ltd is one of the many businesses looking to capitalise on China's Belt and Road Initiative as a way of tapping the rapidly growing Asian markets. The company has hopes of exploring investment opportunities in a number of areas, including Africa, in a bid to reduce its production costs, while strengthening its market coverage in Asia and Europe. Additionally, in order to advance its production and global sales, Kennede Electronics is in the process to set up a company based in Hong Kong to take advantage of the city's professional services and trade facilities.
Belt and Road Markets Look Promising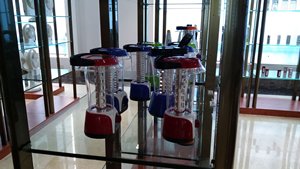 Headquartered in Guangdong's Jiangmen city, Kennede Electronics is a specialist maker of backup lighting and electrical products. At present, the company is optimistic about the market potential of the Asian countries along the Belt and Road. It has plans to further develop its dealings with the major South Asian markets, notably India and Pakistan, as well as the Southeast Asian markets in Malaysia and Thailand.
A representative of the company told HKTDC Research that demand within the global lighting market is mostly stable at present. However, growth in the developed markets, such as Europe and the United States is relatively slow. Somewhat against the odds, then, over recent years the company has achieved impressive sales figures by developing new products, building new sales channels and opening new markets.
Since its inception in 2000, Kennede Electronics has focussed on production and overseas trade for its main exports. These exports cover major lighting series - rechargeable indoor and outdoor backup lighting; rechargeable flashlights; and fire emergency lights. They also include rechargeable desktop and floor fans. Kennede currently owns more than 600 series of products, marketing them to more than 100 countries and regions. In January 2014, the company was listed on the Small and Medium-sized Enterprise Board in the Shenzhen Stock Exchange.
Exploring Overseas Investment Opportunities
Kennede Electronics has comprehensive plans in place to expand its production capacity to match future business developments. These plans cover the increased application of standard modules, as well as altering product design to better suit its Jiangmen plant's automated production capacity.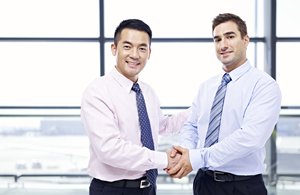 The company also intends to explore investment in manufacturing plants within the central region of China. It is also studying the feasibility of setting up production lines in Africa. It plans to combine foreign labour and production resources in order to better control its overall production costs, and break into the African markets via local strongholds. In all, using Africa as an overseas production base could enable the company to service the European market more effectively.
When evaluating potential investment in production projects, the company believes that a number of major factors - other than labour supply and production costs - must be considered. The environmental protection requirements of investment locations, as well as other matters such as supply chain and production materials support, also need to be taken into account. Consequently, the company is looking to build its local knowledge prior to any potential investment in Africa.
Although Southeast Asia is geographically closer to China, the company reckons that the continuous inflow of foreign capital has prompted a surge in local production costs. As the labour supply is no longer abundant, some Southeast Asian countries have begun to tighten their requirements for foreign investment in production projects. As a result of this, the company is currently focused on African investment projects, and has reduced its focus on investment opportunities within Southeast Asia.
At present Kennede Electronics is in the process of setting up a company in Hong Kong. As an international financial centre, Hong Kong offers facilities for dealing with foreign exchange, collecting international payments and securing cost-effective capital to finance growing international business. The company also hopes to take advantage of Hong Kong's professional consulting services, amongst others, to undertake feasibility studies in overseas investment projects and early due diligence. This would enable it to control its investment risks and carry out appropriate tax planning to avoid the unnecessary burden of double taxation.
HKTDC Research would like to acknowledge the help extended by the Department of Commerce of Guangdong Province and the Bureau of Commerce of Jiangmen City in conducting surveys and company visits.
| | |
| --- | --- |
| Content provided by | |